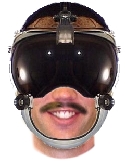 Canth Clroy

Canth Clroy's favorite dessert
| | |
| --- | --- |
| | This recipe is brought to you courtesy of Canca Brmpt. |
Nobody, not nobody can say this isn't a full-service website. Well, I'm sure somebody could, but why? That's the question. Why?
Anyway, here is the recipe for my favorite dessert. Canca found it, and for that we all owe her our undying gratitude...
Chocolate Ecstasy
1 pkg. Brownie Mix
1/2 c coffee liqueur (optional)
2 2-oz pkd. chocolate mousse mix
1 container cool whip, thawed
8 1.4 oz. Heath bars, finely chopped (2 cups)
1 c. chopped pecans (optional)
Prepare brownie. Cool completely. If desired, poke holes in brownies and brush with liqueur. Coarsely crumble brownies and put 1/2 in a large serving bowl (a clear bowl is nice - this is a pretty dessert when completed). Prepare mousse according to directions, but don't refrigerate. Spread 1/2 over brownies, then top with 1/2 of the cool whip and 1/2 of the Heath bars and 1/2 of the pecans. Repeat layers. Cover, and refrigerate several hours or overnight.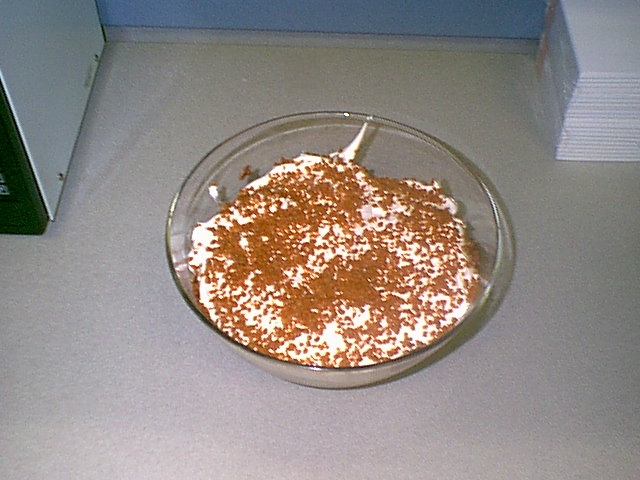 Now Canca suggests that you skip the chopped pecans and the liqueur because they are not needed. Especially the nuts. Nuts make Canth extremely unhappy and Canca knows it.
Incidentally, Mousse is not pudding mix with water instead of milk. That's what the grocery lady said, and she was wrong.