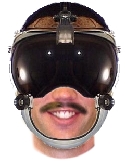 Canth Clroy

My Demon Cat
Now don't get me wrong here. I love the cat. I'm just concerned because when I tried to take some photos of her the other day I realized that the cat is likely possessed by a demon. It's a sad tale I know.
For photographic evidence of my cat's demonic nature, just pass your mouse over the pictures below.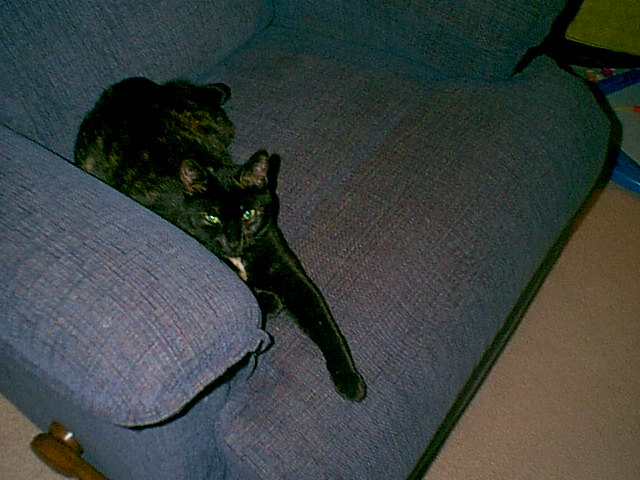 Don't believe me? Here's another example. Same drill with the mouse.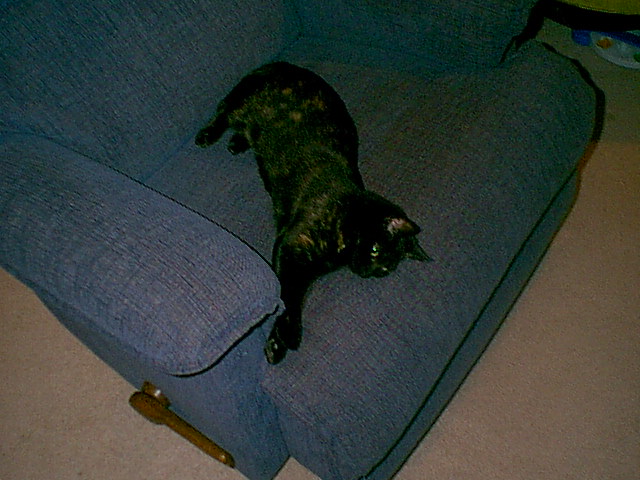 She's a nice cat, really. But sometimes she scares me.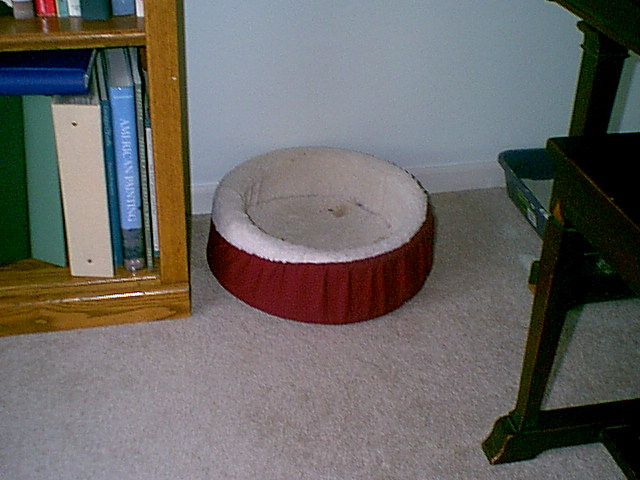 Sadly, the cat is no longer with us. She went to meet her maker June 19, 2002. We all miss her.
This page, be what it may, is her tribute.