| | |
| --- | --- |
| Tom Bowl Museum: Past Game Pages | |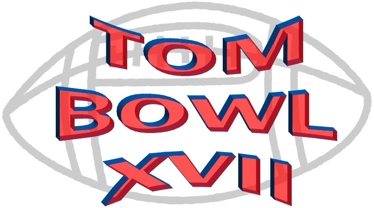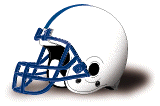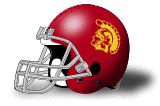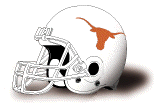 It's a tie
Penn State 0 USC 0 Texas 0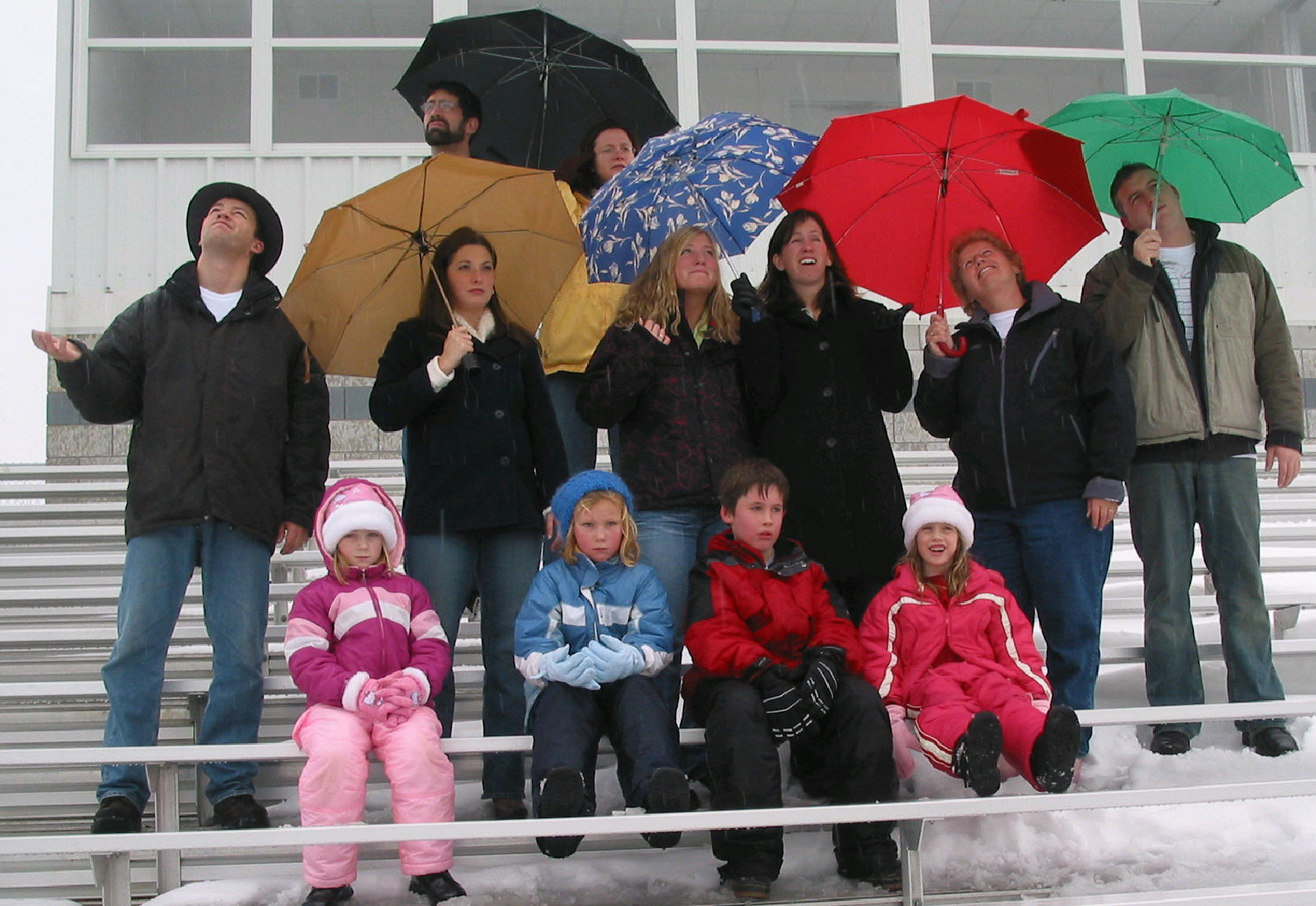 Fans stayed away in droves for Tom Bowl XVII as the game experienced its first rainy day ever. There has been nasty cold, wind and even balmy for December weather but the highly anticipated Tom Bowl XVII game was just all wet. There was high optimism heading into the game as articles appeared nationally in The Sporting News and in-state with the Saginaw News but despite that the Tom Bowl had its smallest crowed in years. An advanced bomb detection squad surveyed the stadium prior to kick off. Letters were received from Penn State who flat out turned it down and the Pac-10 which accepted the bid on USC's behalf and stated they would not be attending the game. They followed through and did not appear and Texas didn't show either. Attendance: 12
The crowd works their way into rainy Frank A. Schafer Field

A lone fan departs the grandstand, disappointed that no one showed.

Evidence that some team was there? Maybe they brought the wrong kind of ball?

Tom Bowl XVII attendees obviously relieved to be out of the rain


Maybe this car belonged to fans who
got stuck on their way to the game?
How was this game possible?
After last year's smashing success of the three-way game format the Tom Bowl wasn't displeased when the newly-created Tom Bowl formula came up with a match-up of USC, Texas and Penn State for Tom Bowl XVII. The Tom Bowl formula is as sound as the BCS formula in picking teams. For details of how the formula works and the breakdown of this year's selection process click here.
To make this possible, the Tom Bowl devised a unique format that would allow all three teams to play each other in what would have been arguably the most talked about event in college football history. Each team would play each other for a "half" However, in what can only be called a mathematical anomaly, the game would consist of three "halves.
In the first "half" Penn State plays Texas
In the second "half" USC plays Penn State
In the third "half" USC plays Texas
You could call it a "thirder" instead of a half if you feel like it but we chose not too.
The end result? Each team plays a full 60 minutes of football, 30 minutes against one team, 30 against the other. The team that had the most points at the end would be declared the winner with the rights to be called the true #1 college football team in the nation. In an advent of a tie, we would have played a standard overtime with the two tied teams. If it was a three way tie we devised a complicated method for resolving the contest that we won't document here because it'll take too long.
Who you might have seen in Tom Bowl XVII


QB - Vince Young

QB - Michael Robinson

QB - Matt Leinart

DT - Rod Wright

LB- Paul Posluszny

RB - Reggie Bush

RB- Ramonce Taylor

WR- Derrick Williams

WR Dwayne Jarrett
* Logos are trademarked images of the respective schools and conference. Pictures of the players are property of whomever took them. We appreciate the use of the photos and hope the rightful owners enjoys the exposure they are being given. If not, let us know, we'll take them off and replace them with drawings or something else. It got even easier to find the pictures this year thanks to Google Image search. Awesome. So the other day I came home and the garage door was halfway up and it turns out that the gear thingy inside the opener that turns the chain totally shredded so I have to get a new garage door opener. That's how I like to spend my money. It snowed a whole bunch yesterday. I was totally wrong in my theory that Luke was born on Debogah. I figured that's why the place seemed familiar to him in The Empire Strikes Back but nope. Ever seen a six foot giant? It's unlikely but completely possible. Or is it? The Lions fired their coach... again. My daughter put a ribbon around her Beanie Baby dog's neck because the dog has a broken neck. That's what she said. I just spilled all kinds of water down my front. Best line from a movie: Hmm, tough one... how about "By tomorrow I will rule the World!" with the answer "Well, good luck with that." It's not that great but its better than the other one I can remember "That man's magic. He's a magic man." Not a great year for quotes I guess. Actually the real best quote was from a TV show: "Feliz Navidad is how American's say 'Merry Christmas' in Spanish". I ate too much pizza yesterday. I fixed the paint marks on the ceiling from painting the bathroom two years ago. Coke Zero is OK in my book. I told my kids a story about Little Red Riding Hood but instead of being little, she was big, instead of being red she was blue, instead of riding it was for a bicycle and instead of a hood it was a cap making her Big Blue Bicycle Cap. They liked it well enough.