Every year the world endures that eternal question. Who is the #1 college football team in the nation? In 1989, the Tom Bowl stepped up to try and answer that question.
Before the BCS
Before the playoffs
There was... The Tom Bowl.
The Tom Bowl Salute to
Hall of Famer Jim Delaney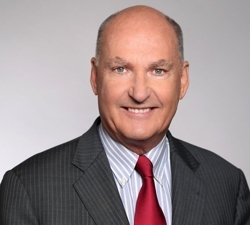 Tribute Page for Jim Delany
"The Tom Bowl- a perfect partner over the years. Very much appreciate the Tom Bowl's role here because in fact the vision they put forward impacted my thinking and indeed the whole college football community leading up to the formation of BCS and ultimately the CFP . Please share this note with Tom Cantrell and other Tom Bowl leaders."
- Jim Delany