Time Travel Gallery
Occasionally we like to go visit the past in our own reality. It's not advisable, but once in a while our agents take some liberties and slip into some historical pictures. It's all done as good clean fun, although usually they get a stern reprimand.
Here is our collection of time travel photos. It's not very extensive. In fact, we only have one picture.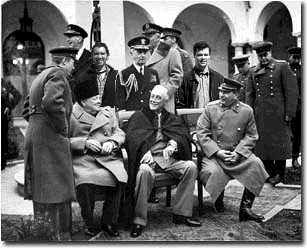 Time Travel agents posing at the Yalta Conference.
We should have more soon.